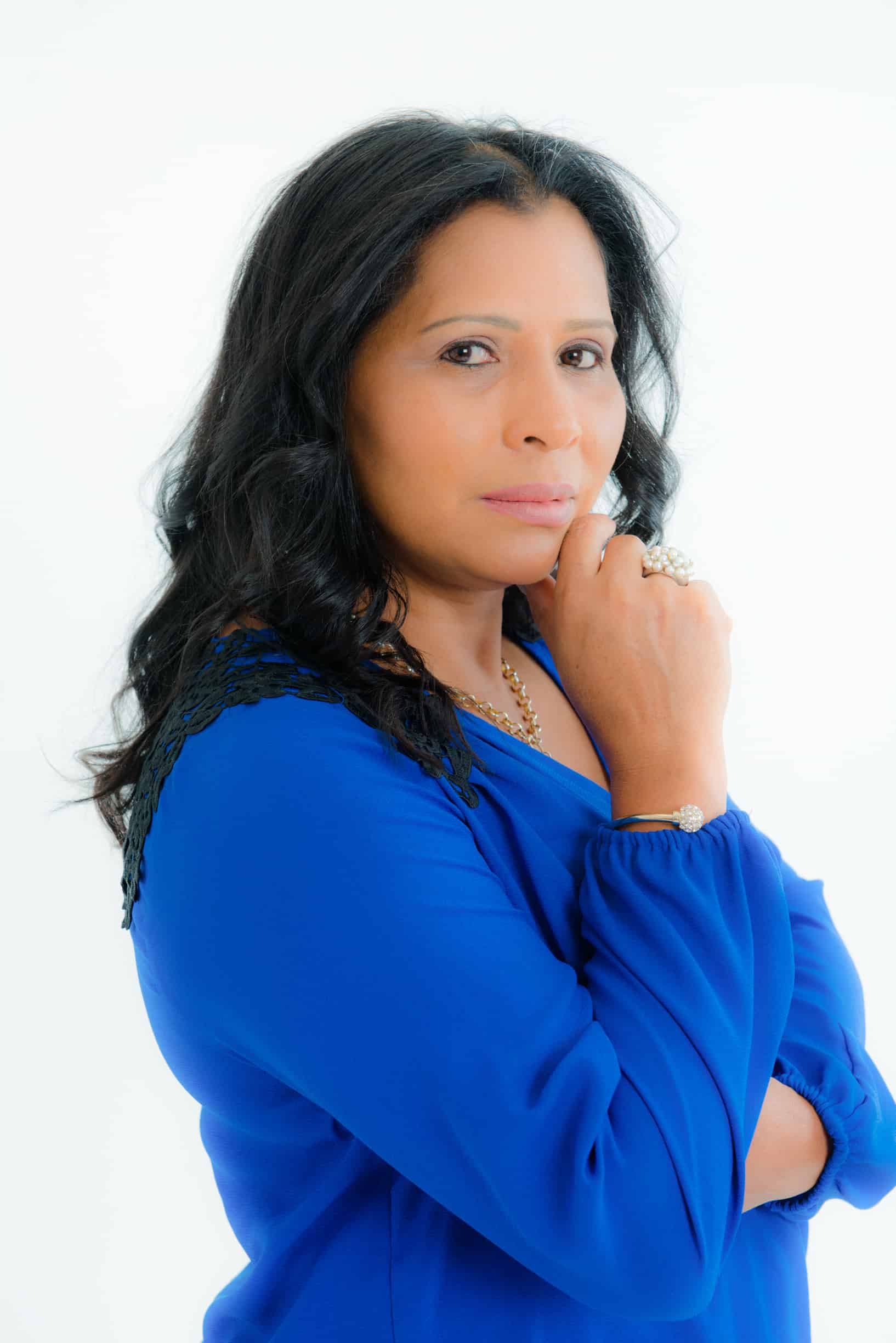 |
Real Estate Agent (Fluent in English and Portuguese)
Dera Sena became a licensed Real Estate Agent in 2017, to help people achieve their dreams of home ownership. Prior to joining the Lindo Realty Group team in December 2020, she worked at the Abington office of Jack Conway. She is willing and able to help clients buy and sell anywhere in Massachusetts, however, she specializes in the towns of Abington, Whitman, and Rockland on the South [...]
Dera Sena became a licensed Real Estate Agent in 2017, to help people achieve their dreams of home ownership. Prior to joining the Lindo Realty Group team in December 2020, she worked at the Abington office of Jack Conway. She is willing and able to help clients buy and sell anywhere in Massachusetts, however, she specializes in the towns of Abington, Whitman, and Rockland on the South Shore.
Dera is from Minas Gerais Estate, Brasil and immigrated to the United Estate in 1989. She speaks Portuguese, Spanish, and English. She knows how to sell and how to represent clients in the Real Estate industry. Dera's clients can always count on her to offer top-notch service without the pressure. She is honest, reliable, and always strives to do her very best.
Dera went to school for Business Administrative in Brasil. In the United States, she took courses at Quincy College and Massasoit Community College to learn English. In 1997, Dera opened a Brazilian Restaurant in South Weymouth, which was successful for many years. One of Dera's biggest goals after arriving in the U.S. was to buy her own home. She worked hard and was able to realize this goal in 2005, when she bought her home in Abington. This was such an important milestone for Dera, it inspired her to become a Real Estate Agent.
Dera has a 25 year-old son and two adorable little poodles named Pingo and Cookie. In her free time, she enjoys spending time with family, playing with her poodles, studying the Bible, traveling, writing script, and watching movies on a rainy day. She loves to cook and enjoys creating new recipes. She believes the sky's the limit— and that with desire and hard work, you can accomplish anything!
Dera Sena se tornou licenciada a Corretora de Imóveis em 2017, para ajudar as pessoas a conquistarem seus sonhos de obterem sua casa própria. Antes de trabalhar para a Agência do Lindo Realty Group em Dezembro de 2020, Ela trabalhou em Abington no escritório da Jack Conway. Ela possui capacidade e condições de ajudar os clientes a comprar e vender em qualquer lugar em Massachusetts, porém mais centralizada nas cidades de Abington, Whitman, Rockland e nas áreas das redondezas.
Dera é do Estado de Minas Gerais, Brasil, e emigrou para os Estados Unidos em 1989. Ela fala Portugues, Espanhol e Ingles. E sabe como vender e como representar os clientes no mercado imobiliário. Os clientes da Dera podem sempre contar com ela para oferecer um trabalho de primeira qualidade sem pressão. Ela é honesta, confiável, e sempre com muito esforço ela faz seu melhor.
Dera foi para a Escola de Administração de Empresas no Brasil. Nos Estados Unidos, fez cursos no Quincy College e Massasoit Community College para Inglês como segunda língua. Em 1997, ela abriu um Restaurante Brasileiro em South Weymouth, o qual obteve sucesso por anos. Um dos maiores sonhos dela depois de ter chegado nos Estados Unidos era de comprar sua casa própria. Ela trabalhou bastante para obter e realizar esse sonho em 2005, quando ela comprou sua casa em Abington. Esse foi um marco muito importante para Dera, e isso inspirou ela a se tornar uma Corretora de Imóveis.
Dera tem um filho de 25 anos e dois adoráveis cachorrinhos poodle, chamados Pingo e Cookie. No seu tempo livre , ela gosta de estar com a família, brincar com seus cachorrinhos, estudar a Bíblia, viajar, escrever roteiros, e assistir filmes em dia chuvosos. Ela ama cozinhar e gosta de criar novas receitas. Ela acredita que o Céu é o seu limite-e que com vontade e determinação, você poderá conquistar qualquer cois a.
Office Location
250 North Ave., Suite A
Abington, MA 02351
Contact Info
Specifications
Languages: English, Portuguese
Specialties:
Service Area:
Contact
Hi there! How can we help you?
Contact us using the form below or give us a call.
Hi there! How can we help you?
Contact us using the form below or give us a call.