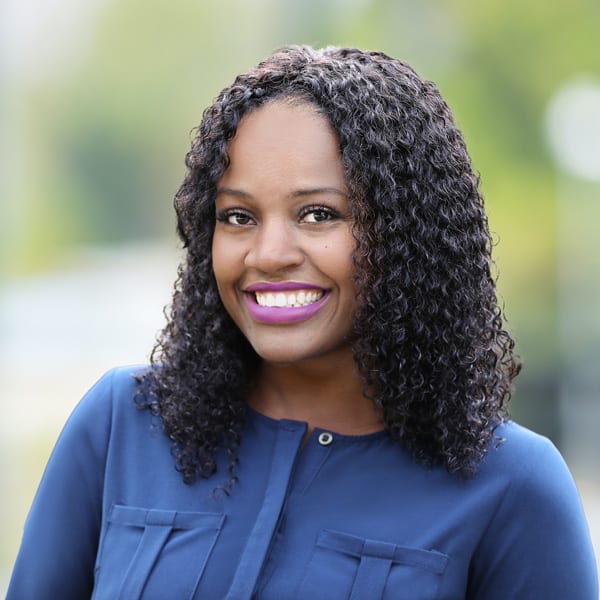 |
Real Estate Agent (Fluent in English & Haitian Creole)
Nadia Clancy was born in Port-au-Prince Haiti. Migrated to the United States at the age of 9 years old and resided in Waltham. She is a graduate of Waltham High School and went on to attended Suffolk University in Boston, where she obtained her B.S. Degree in Health and Human Services/Paralegal Studies and earned her Masters in Public Administration. She has a strong legal background, working for the Suffolk University Police Dept., as well as with various prominent attorneys in [...]
Nadia Clancy was born in Port-au-Prince Haiti. Migrated to the United States at the age of 9 years old and resided in Waltham. She is a graduate of Waltham High School and went on to attended Suffolk University in Boston, where she obtained her B.S. Degree in Health and Human Services/Paralegal Studies and earned her Masters in Public Administration. She has a strong legal background, working for the Suffolk University Police Dept., as well as with various prominent attorneys in Boston, and as a title examiner with Thomas O'Day & Associates. Moreover, she was a Court Officer for the Commonwealth of Massachusetts.
Nadia has always been passionate about real estate because of how it brings people together to achieve the common goal of investing in their future. She has been a resident of East Bridgewater since 2007, with her husband and four children. She is a hard-working, busy, mom manager–running a household and legal practice. As a real estate agent, Nadia has demonstrated the ability to go above and beyond for her clients and customers to achieve a smooth real estate transaction. Whether you are a client who is buying or selling, she will inform you with market data that suits your real estate needs.
Nadia enjoys spending time with her family. She loves to travel to all parts of the world for adventure. She is an open-minded soul who partakes in activities such as dancing, hiking, and running.
Office Location
250 North Ave., Suite A
Abington, MA 02351
Contact Info
Specifications
Languages: Haitian Creole
Specialties:
Service Area:
Contact
Hi there! How can we help you?
Contact us using the form below or give us a call.
Hi there! How can we help you?
Contact us using the form below or give us a call.